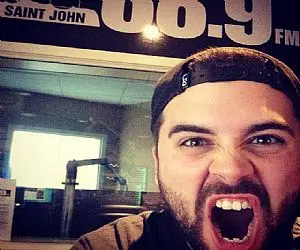 Saturday's and Sunday's Rock with Dev! Sat from 10-3 and Sun from 11-4.
TEN COMPLETELY TRUE FACTS ABOUT: DEV
1) He bowls overhand
2) He has taught old dogs a variety of new tricks
3) He has never waited 15 minutes after finishing a meal before returning to the pool
4) He can kill two stones with one bird
5) Once he ran a marathon because it was "on the way"
6) He has inside jokes with people he's never met
7) The police often question him… just because they find him interesting
8) He once won a fist fight, only using his beard
9) He is the life of parties that he has never attended
10) He ROCKS OUT with you all weekend on the ROCK of SAINT JOHN ROCK 88.9 Saturday's 10a-3p/Sunday's 11a-4p!